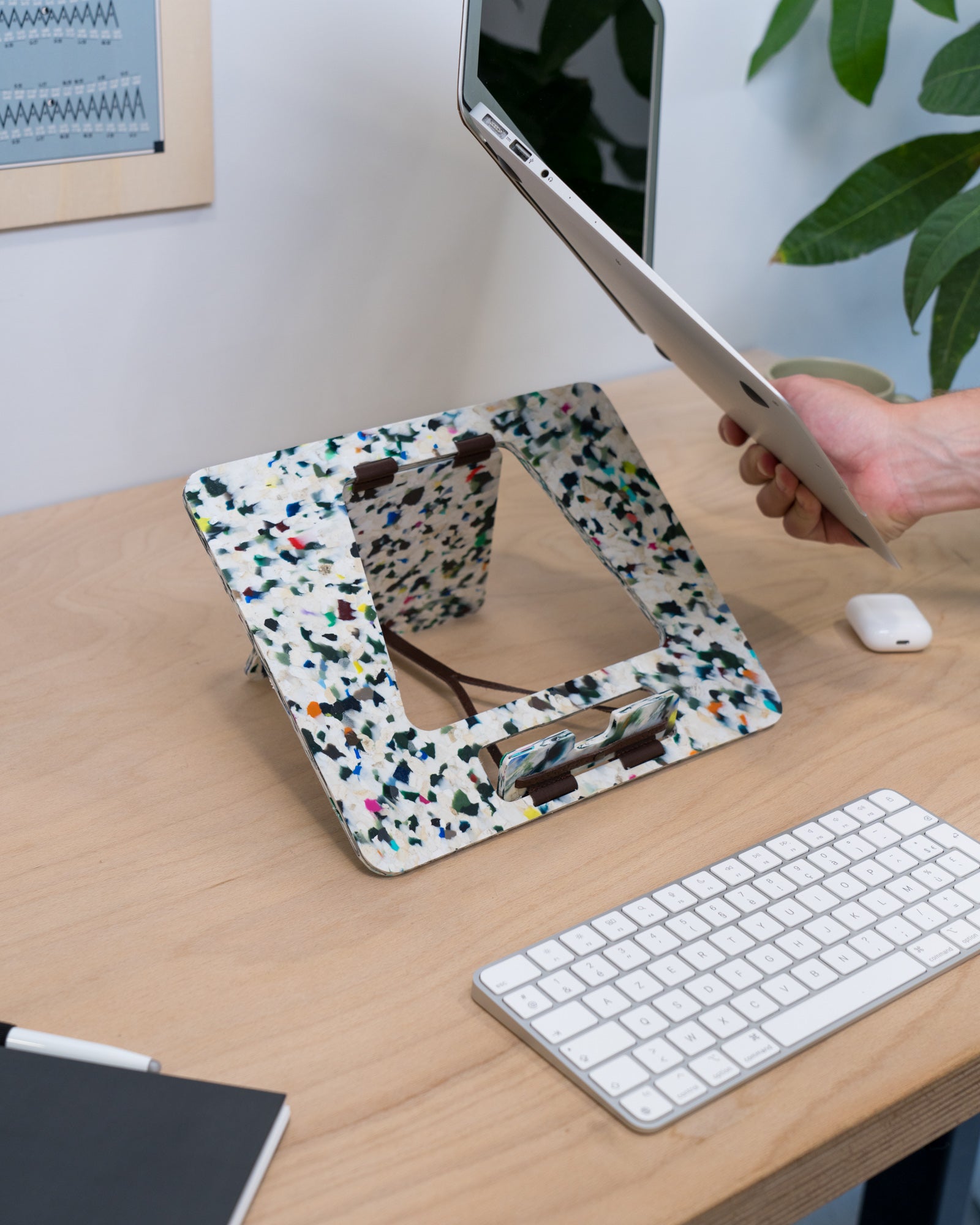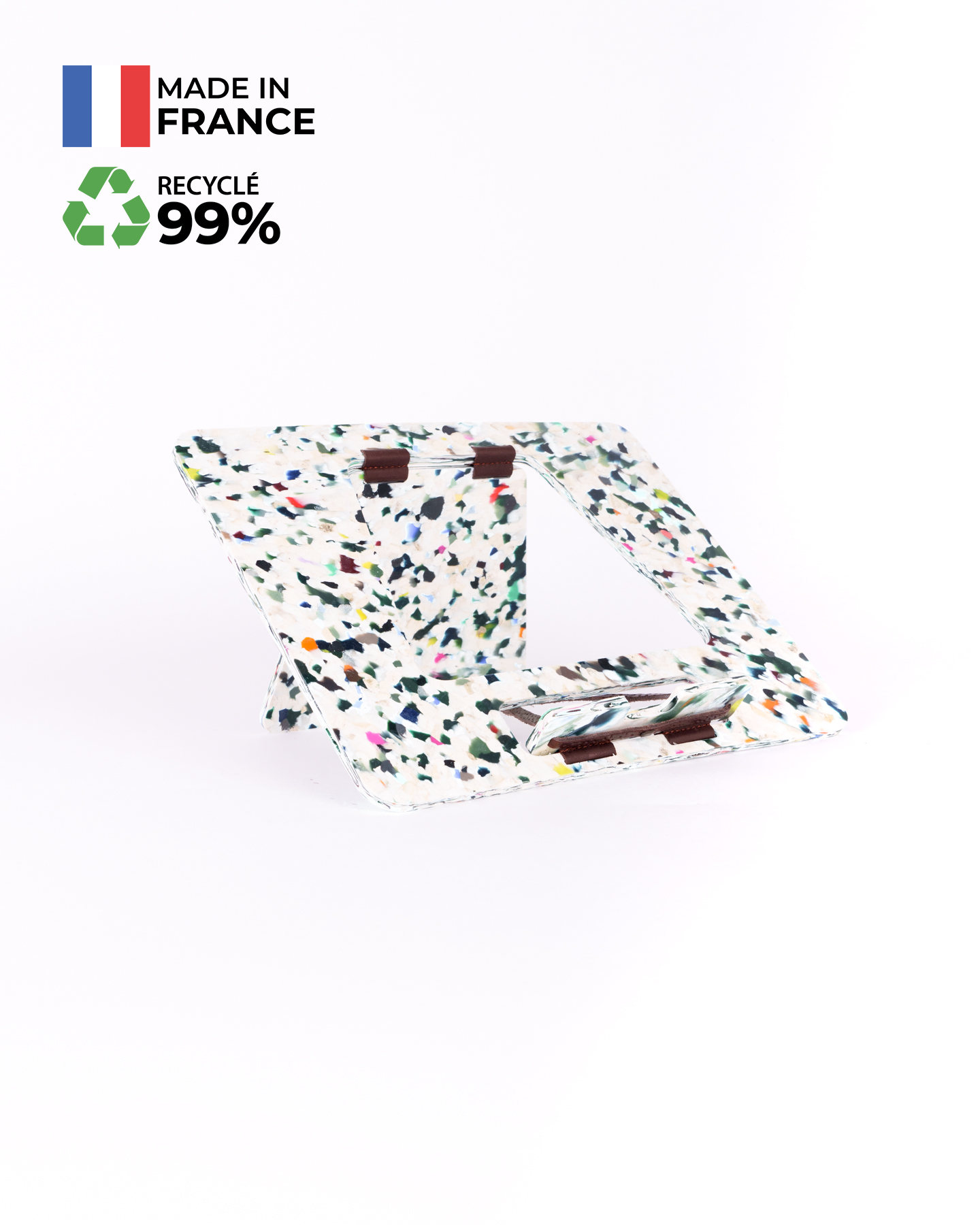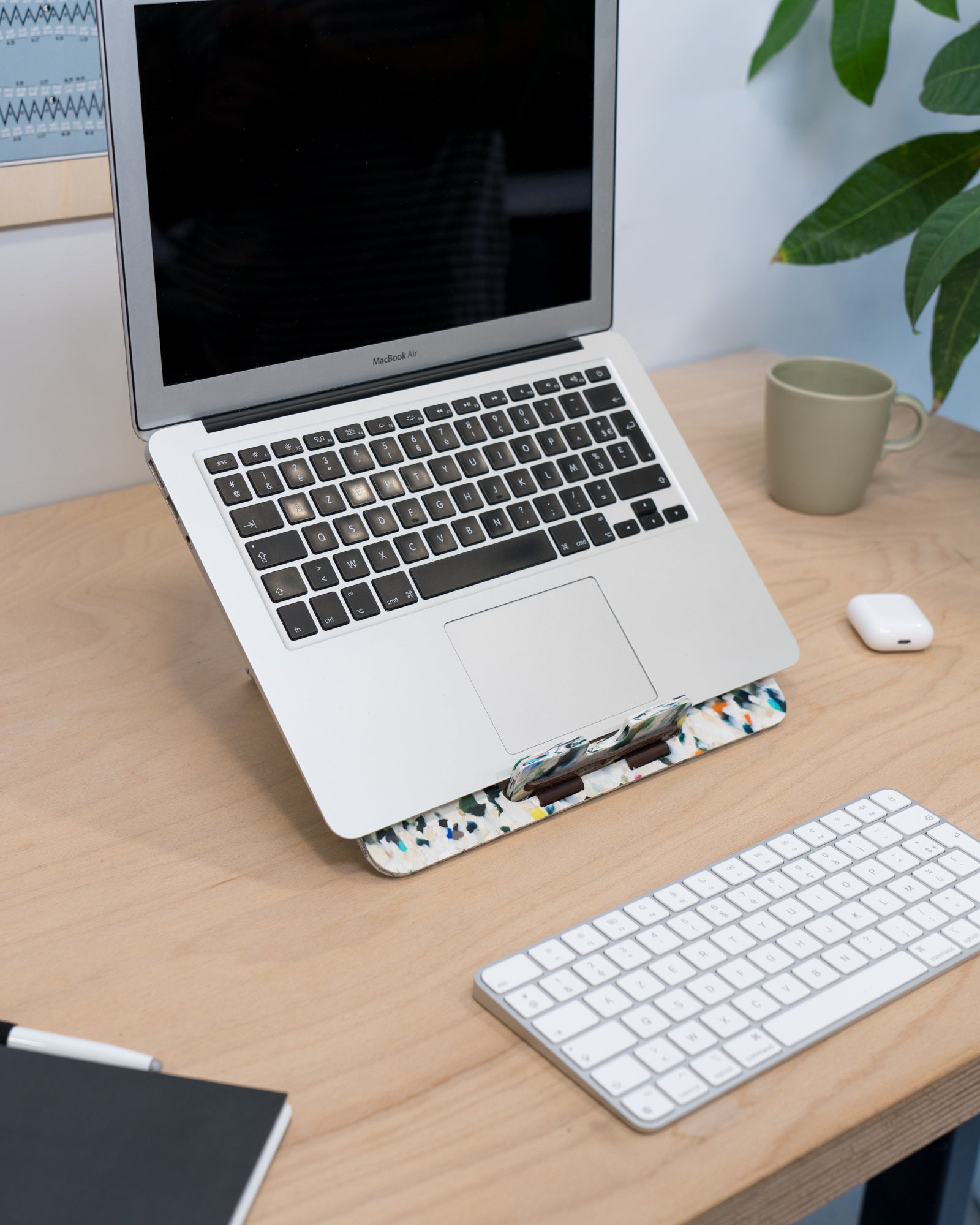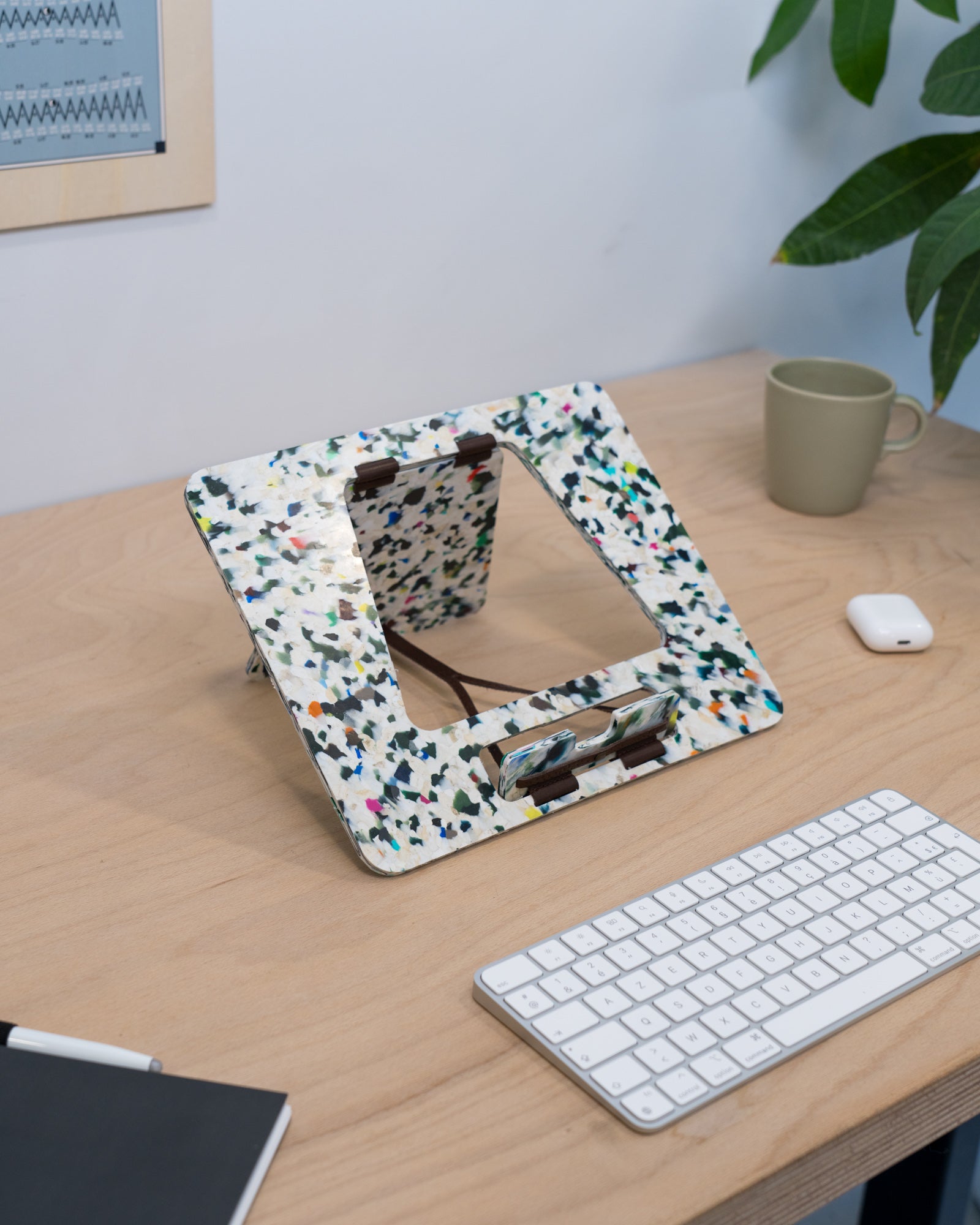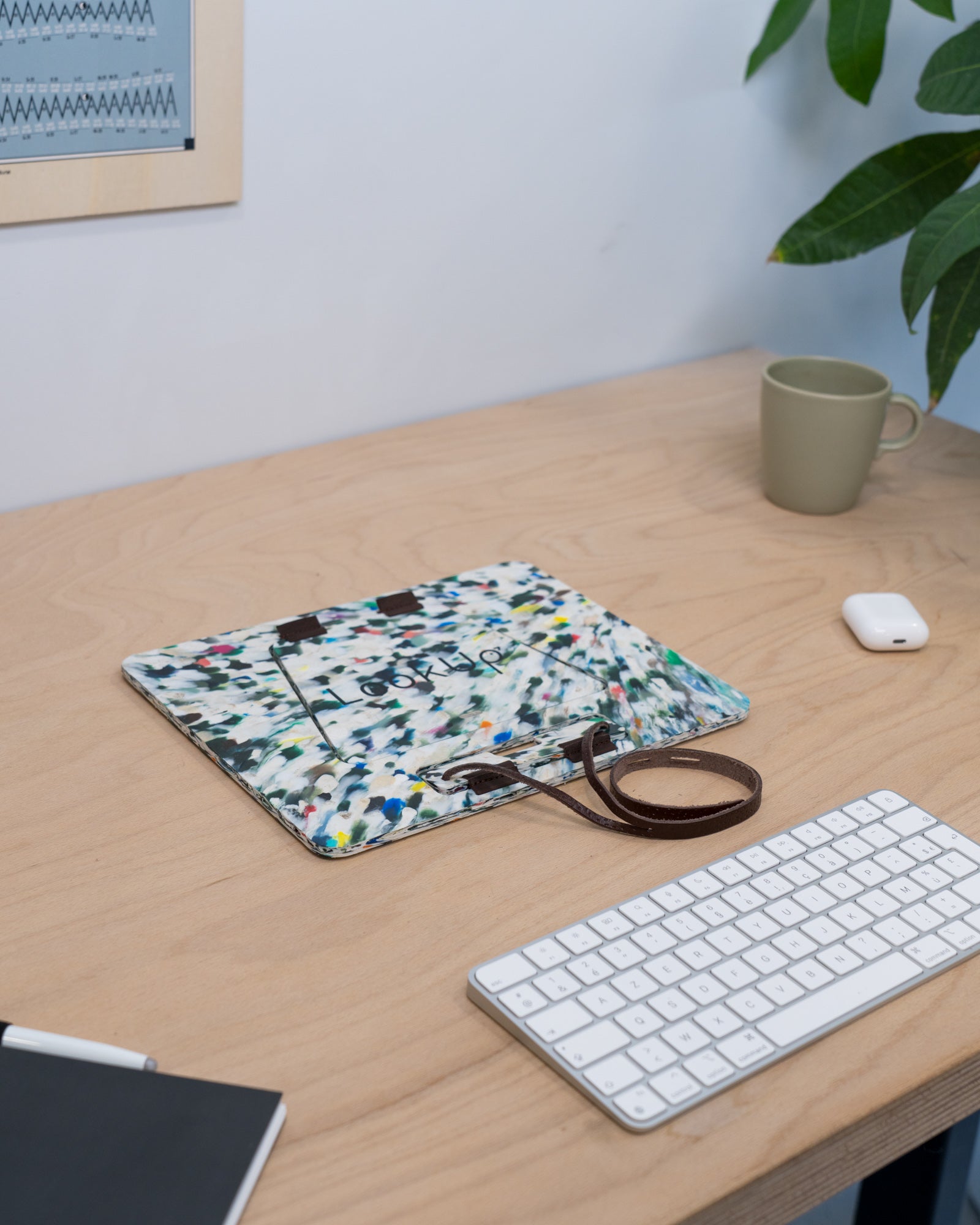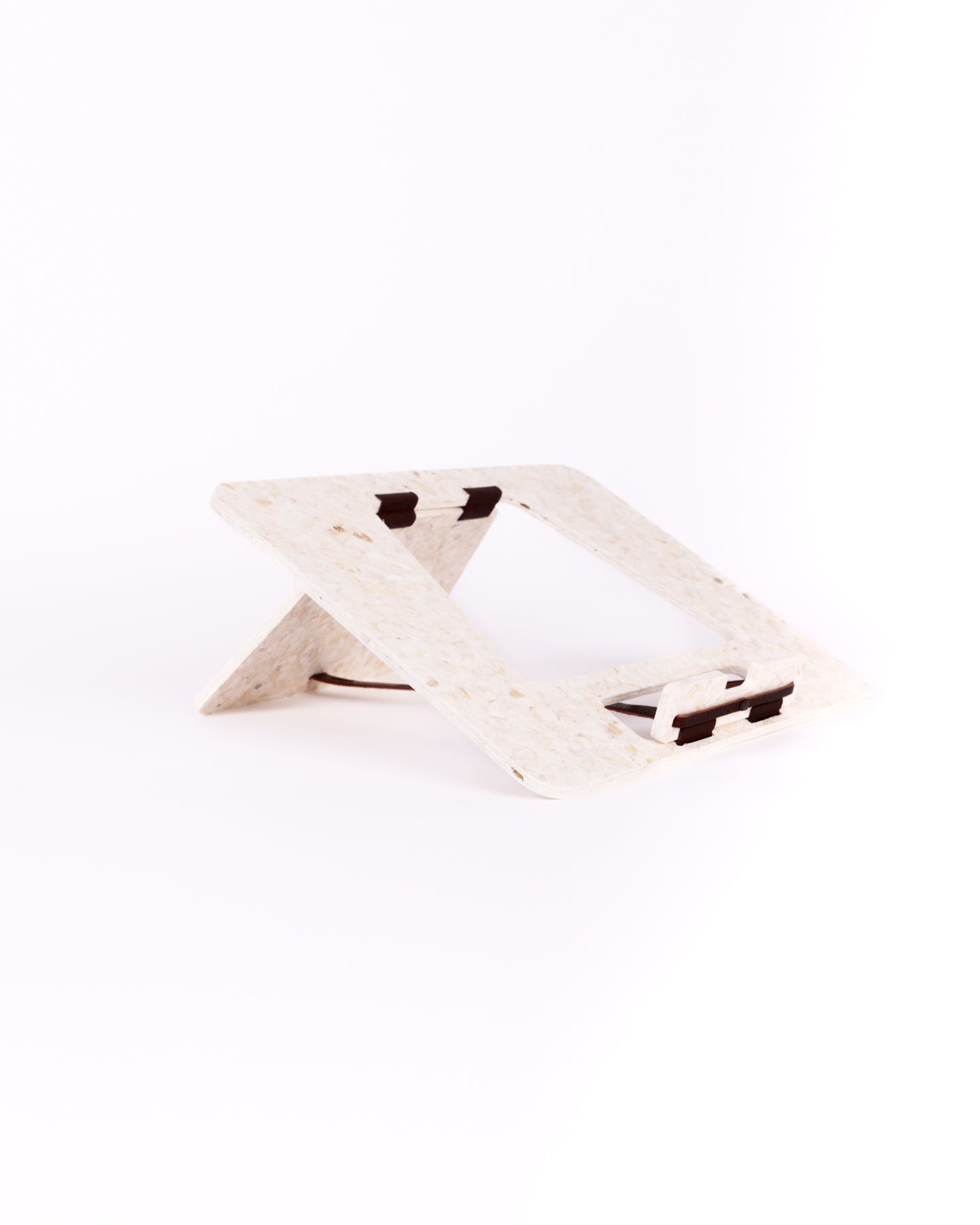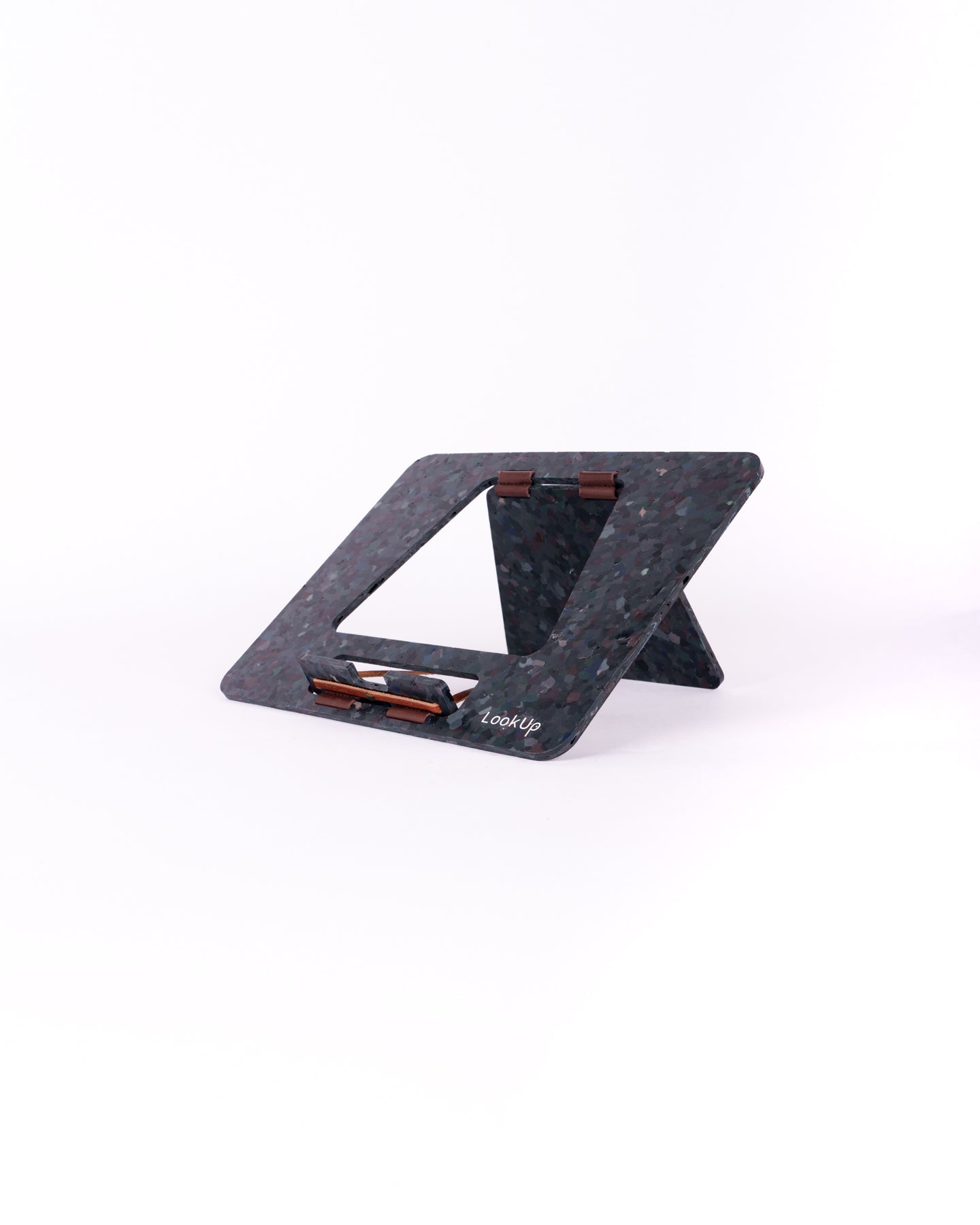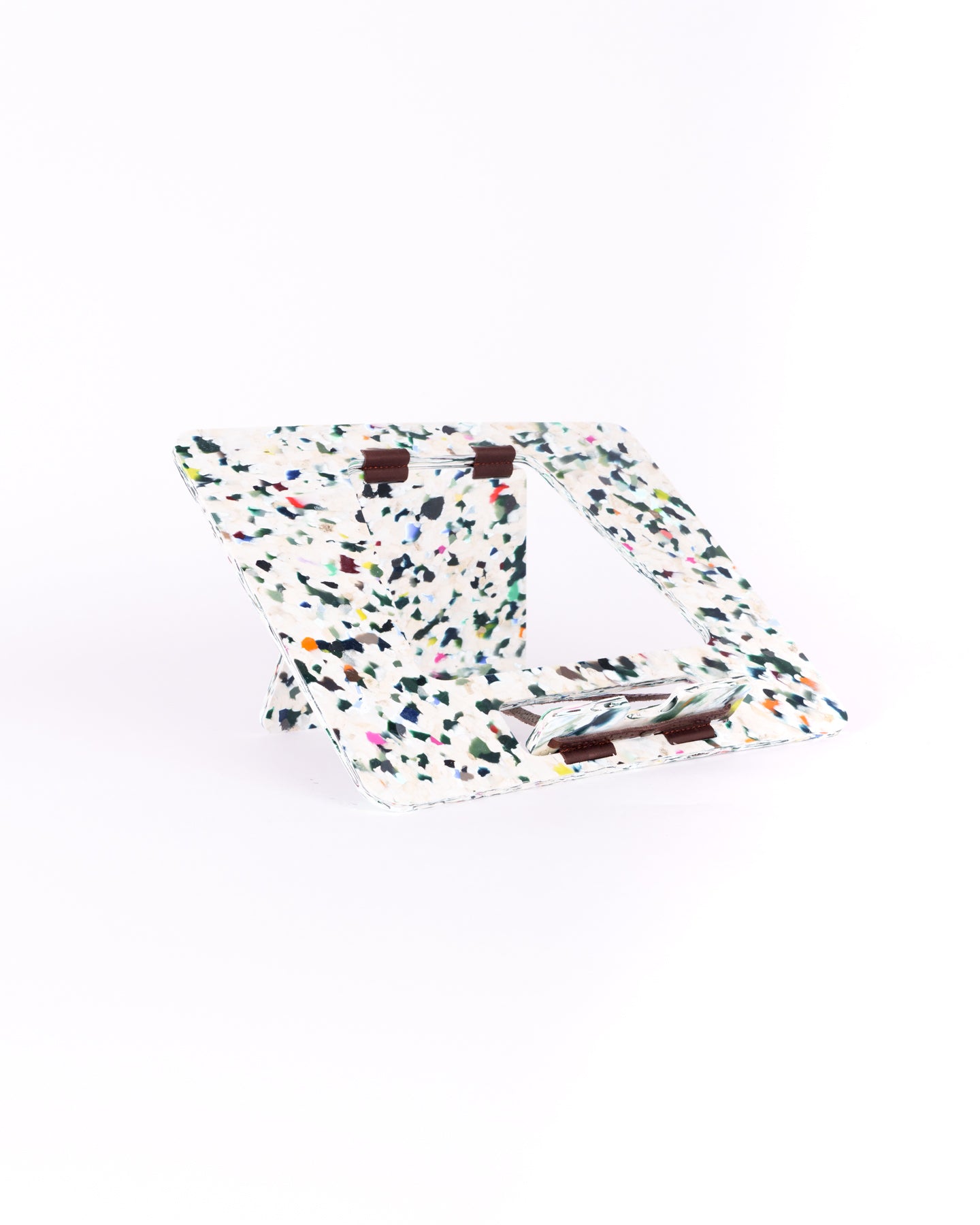 Recycled plastic computer stand
---
• Un design pliable et léger, facilement transportable pour l'emmener partout avec vous
• S'adapte instantanément à votre utilisation grâce à ses 3 inclinaisons possibles
• Compatible pour vos PC et MacBook
• Utilisable avec et sans clavier déporté
• Très résistant il peut supporter jusqu'à 5kg
• Fabriqué en France à partir de matières 100% recyclés
Livraison en 2 à 3 jours ouvrés en France.
Livraison offerte à partir de 200€ d'achat.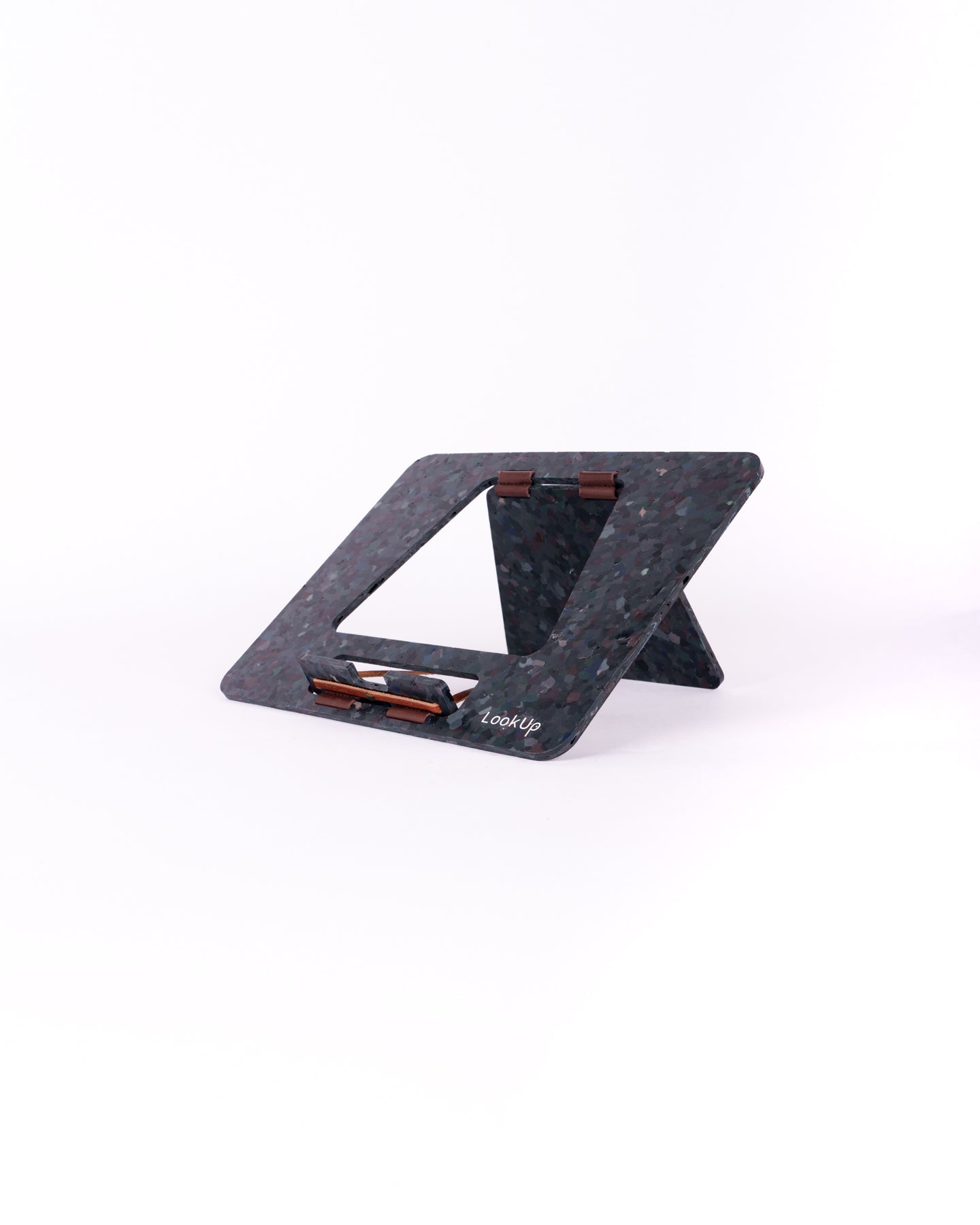 More details
Des produits qui s'adaptent à vous !

Ce support pour ordinateur portable ergonomique vous propose 3 inclinaisons différentes qui s'adaptent parfaitement à votre environnement de travail que vous utilisiez un clavier d'ordinateur ou un clavier déporté. Ce support est compatible avec tous vos ordinateurs portables et se veut totalement transportable que ce soit au bureau, en télé-travail ou partout avec vous.
Ce produit est personnalisable.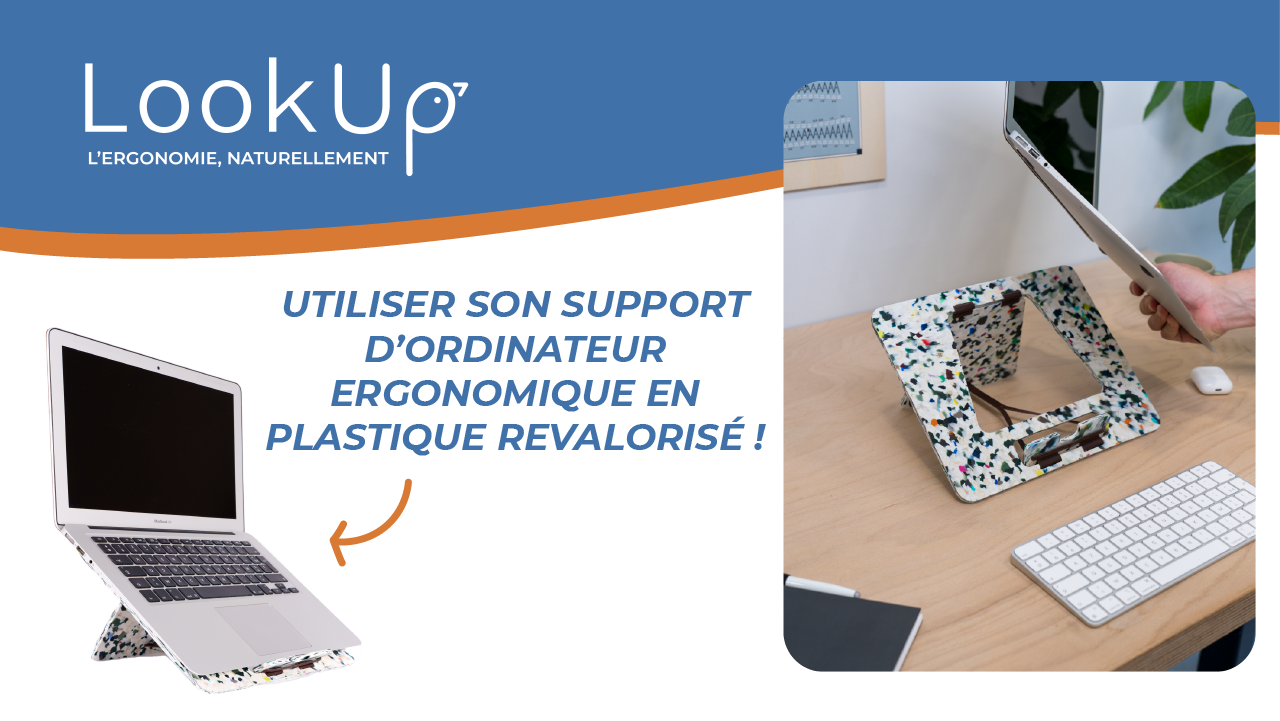 Our materials
L'éco-conception de nos produits passe par la revalorisation de matières. Il s'agit de matière naturelle, locale, et issue de la revalorisation.
Pour ce produit, nous utilisons :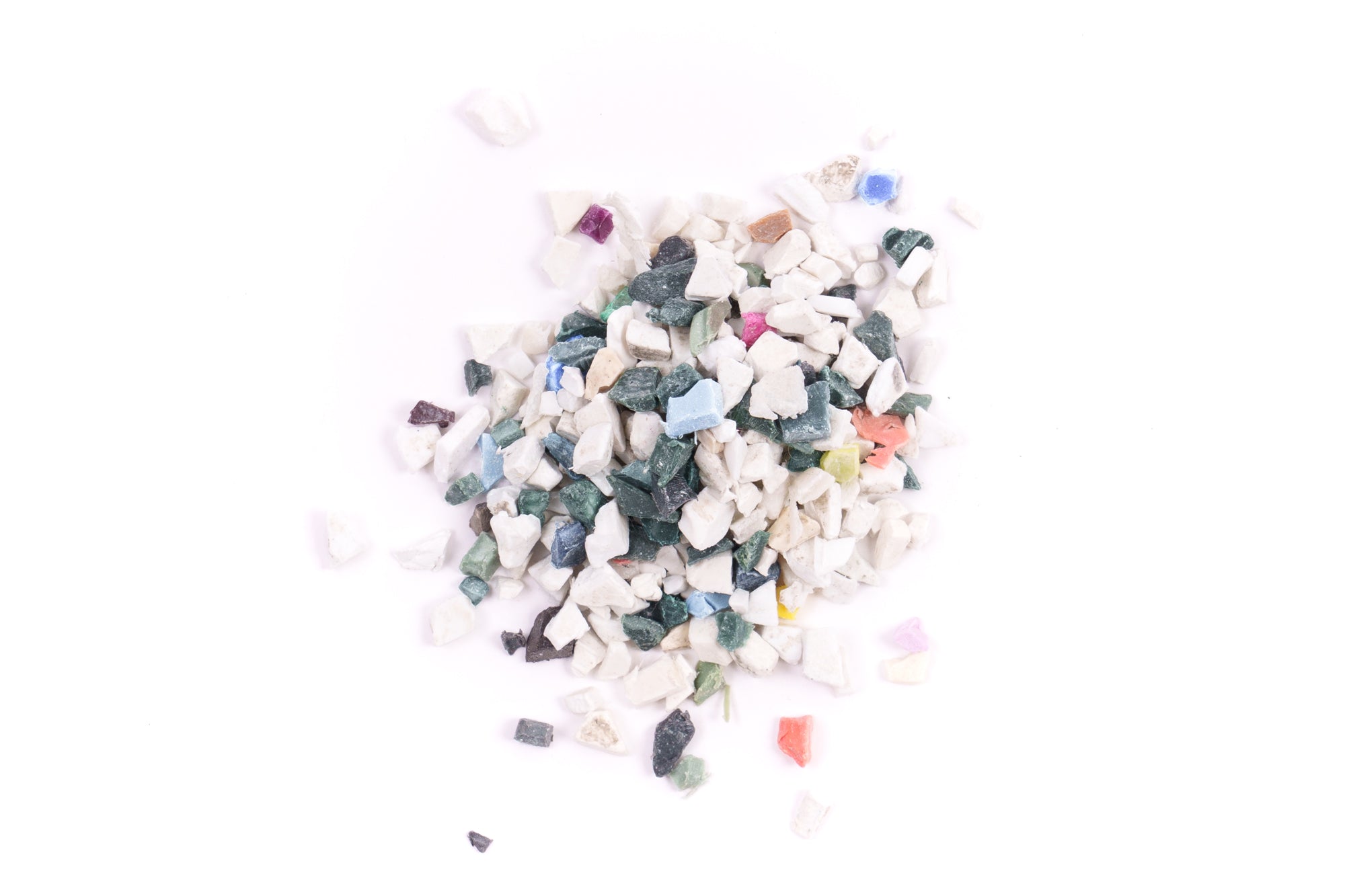 Plastic
In partnership with the Precious Plastic France association for the collection of plastic waste and the visual artist Johé BRUNEAU for the design of the plates, we have been able to transform this scrap from different sources into our products.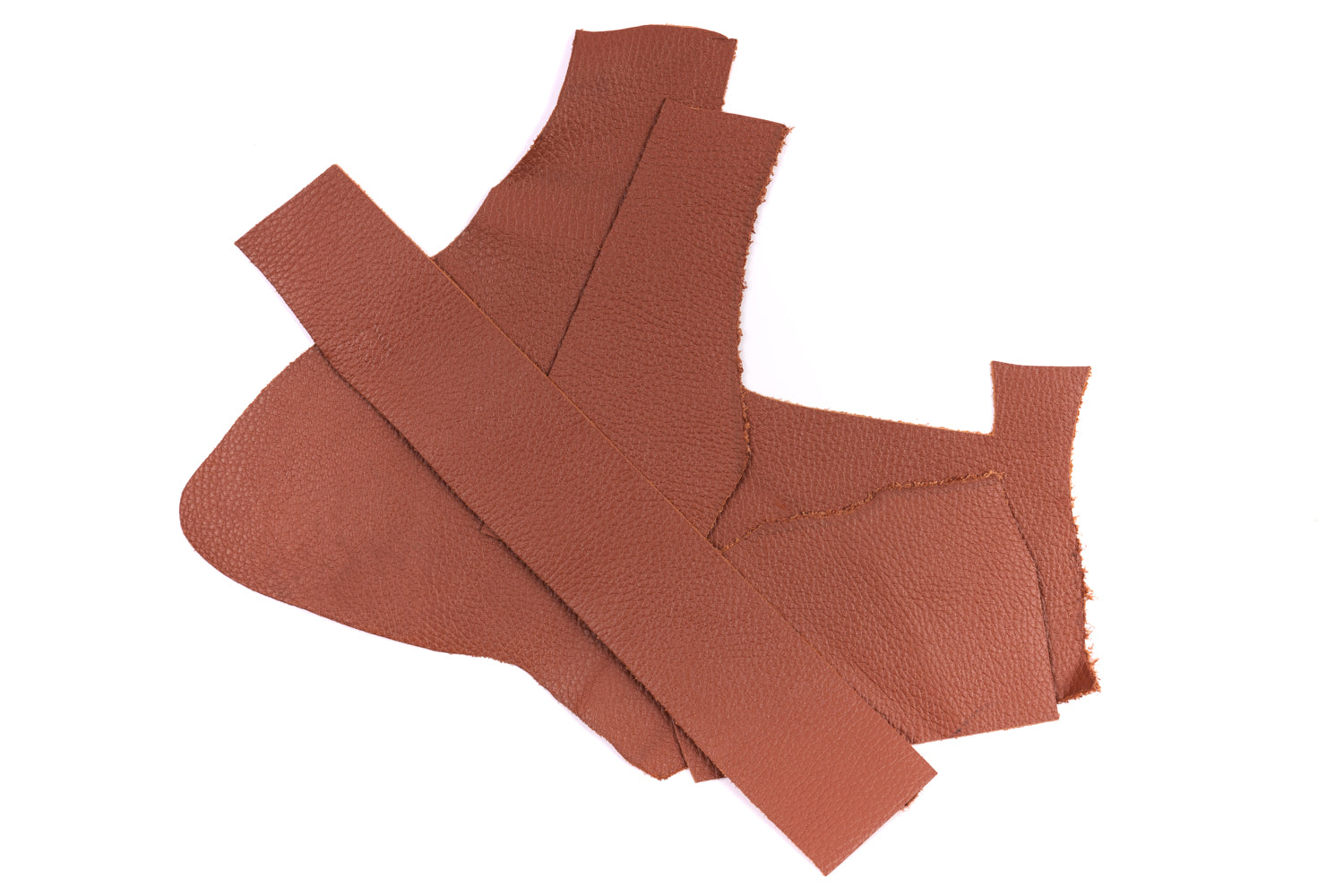 The leather
In partnership with companies in the leather industry, we recover production offcuts to upgrade them and integrate them into our products.
We benefit from high quality leather, and the partner companies reduce the amount of scrap generated by their activity.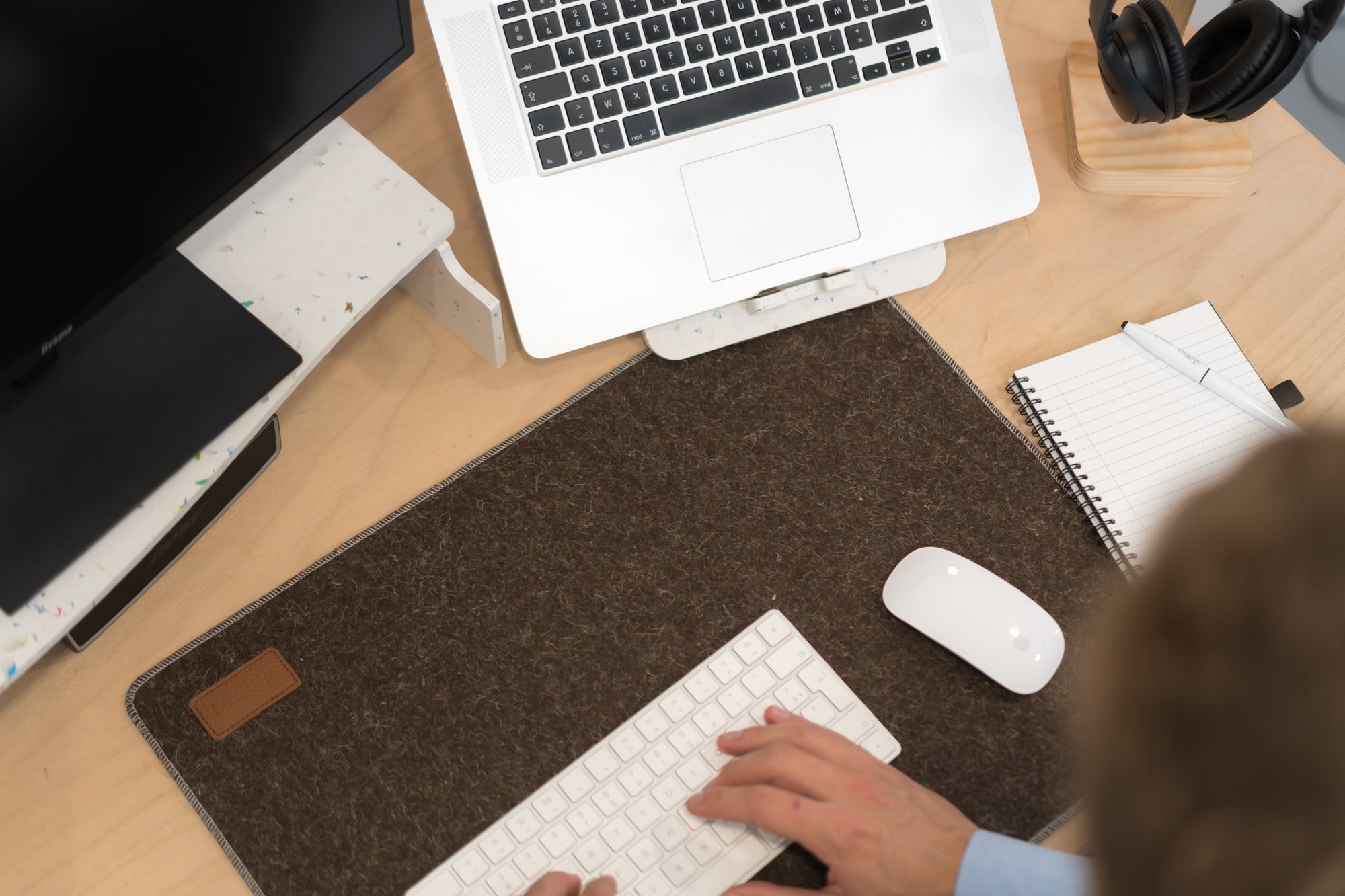 Adaptability of our products
Vous pouvez aussi personnaliser votre espace de travail de différentes façons. Il est tout à fait possible de les personnaliser en y ajoutant des produits et accessoires ergonomiques au bureau ou à la maison, mais aussi en personnalisant ces derniers à l'effigie de votre entreprise ou de votre événement.
Un espace de travail personnalisé contribue au bien-être, en créant un environnement agréable et confortable, vous favoriserez ainsi la motivation et l'engagement de tous.
La personnalisation permet de se sentir intégré, ce qui peut aider à être plus en phase avec l'environnement de travail de l'entreprise et à créer facilement des liens entre collègues.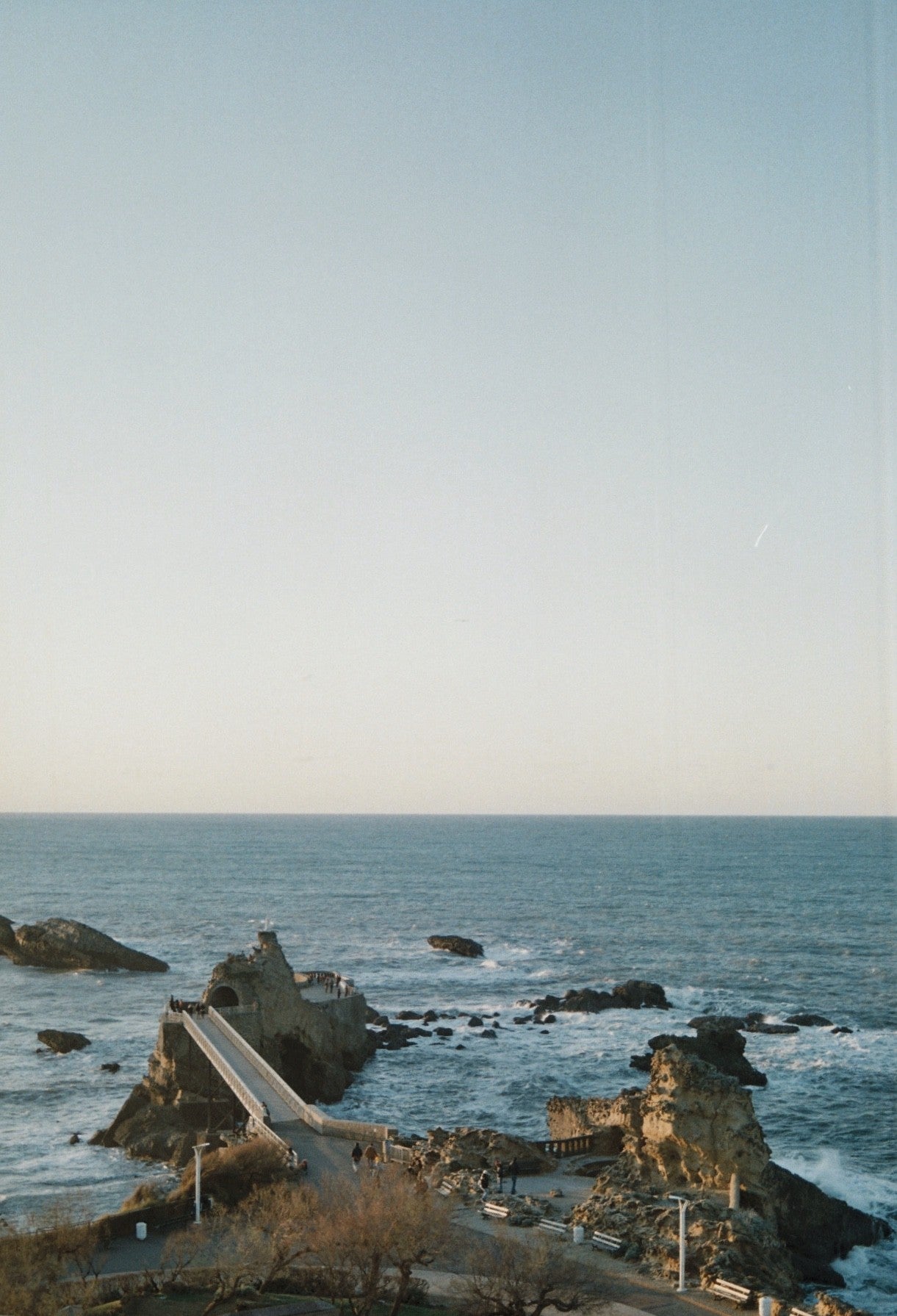 Our values
Depuis 2020, nous concevons des accessoires ergonomiques avec un maximum d'impact positif sur la santé et le bien-être de nos utilisateurs. Le tout en valorisant des savoirs faire locaux et en ayant un minimum d'impact sur notre environnement.
Pour cela, nous nous sommes entourés de professionnels de la santé qui nous ont guidé sur les meilleurs choix techniques à faire afin de concevoir des produits qui améliorent naturellement votre posture et qui réduisent les risques de Troubles Musculo-Squelettiques liés à un maintien prolongé d'une mauvaise posture.
Grâce à cette collaboration, nous avons réussi à combiner les contraintes biomécaniques du corps humain avec un environnement de travail moderne pour aboutir à un produit permettant à l'utilisateur ou à l'utilisatrice d'adopter une position idéale sans même en avoir conscience.
Produire sans impacter notre planète était un réel enjeu chez LookUp ! C'est pourquoi, nous fabriquons nos produits à partir de matériaux naturels et issus de l'économie circulaire. Ainsi, nous réduisons l'impact environnemental de notre production en valorisant les rebuts pouvant être générés par les industriels.
Tous nos produits sont fabriqués en France et pour la plupart localement, en Région-Nouvelle-Aquitaine. Cela nous permet ainsi de travailler avec des partenaires locaux et d'inclure dans notre conception un savoir-faire français unique.
Learn more